* El pasado domingo fué llegar a Madrid, dejar la maleta, ducharme y lanzarme cual ave rapaz al PLAN TRAVESTI.
Volví hecho trizas del voyage, pero el plan me apetecía tanto... En Barna, todo el mundo con que me quedara un par de días más, que si tal, que si cual, pero si había algo que yo tenía claro era que el domingo iba a estar ahí como un clavo.
FERDI me recogió y para allá que nos fuimos.
La ventanilla de su coche estaba rota, una vez bajada ya no volvió a subirse, por lo que tuvimos que dejarlo en un parking, escondidito para que no se lo birlasen.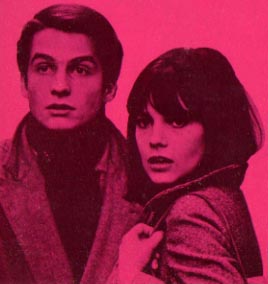 En en EN PLAN TRAVESTI estaba todo el mundo. Lo más granado de la escena madrileña. El que no va a EN PLAN TRAVESTI directamente no existe.
El tema del domingo era el rollo 3D. Por ahí estaba RAMÓN FANO (NEO2), que me contó que uno nota cuando se ha hecho mayor en el preciso momento en el que le dejan de preguntar cuánto cobra, NEURAS, al que por fín me presentaron oficialmente, ANTONIO ALVARADO, ALVARO (guapísimo), ROBERTA MARRERO, LA SUSI, SIGFRIDO MARTÍN BEGUÉ (que les había prestado sus dvds 3D, que al ser de zona 1 no se podían ver), CABEZÓN (encantador), ALASKA, NETE, MARIO VAQUERIZO, FELIX DANIEL, CARLOS DIEZ DIEZ, RUBEN CHOPITO GÓMEZ (con un mechero-linterna, ideal para cuarto-oscureros), ROBERTO (con quién había quedado), ELEKTRO, JOSELE ROMÁN (no os preocupeís, que no se me ha olvidado el tema)... Me encontré con CLEMEN!. Hacía siglos que no le veía y, por algún extraño motivo, hasta me hizo cierta ilusión encontrármelo así, tan de repente. De cara está muy mayor, pero el pelito largo largo le hace más joven y como es tan pequeñín a oscuras aparenta unos veintitantos.
CARLOS DIEZ DIEZ me contó lo mucho que me perdí la última PANTY PARTY por haberme ido a Barcelona; pinchó MIGUEL (AGNES LA SUCIA), él mismo cantó y, al parecer, por poco no se mete el micrófono por el culo. Prometieron enseñarme fotos.
Hubo una baja importante, eso sí; SONIA BRAGA. Sin él los EN PLAN TRAVESTI no son lo mismo. Esa fué una baja general, pero yo tenía otra baja personal; RITA PAVONE. La noche hubiera sido otra.
Nada más entrar estaban actuando unas mamarrachas llamadas LAS FOYU. Bueno, bueno, lo peor. Dos ordinarias que no sabían por donde les venía el aire. Todos lo allí presentes indignados ante la absurda insignificancia de estas dos desarrapadas indignas del escenario.
Yo no pude respirar tranquilo hasta que tuvieron el bonito detalle de desaparecer de escena. Luego me enteré de que las produce MADELMAN y de que, al actuar él como CHICO Y CHICA, pues como que las impuso un poco y tal... Muy mal, con la de grupos que matarían por actuar en el EN PLAN TRAVESTI, VICE & VANITY sin ir más lejos... Aunque entre LAS FOYU estas y VICE & VANITY, no sé qué es peor, sinceramente.
Yo, del rollito 3D no sé si pillé mucho, la verdad. No sé si es que llegé tarde y ya habían pasado las proyecciones o qué, pero lo cierto es que yo ni ví nada en 3D, ni me dieron ningunas gafas, ni ninguna chapa, ni nada.
Me hizo mucha ilusión, de repente, así como quién no quiere la cosa, ver a MIGUEL (AGNES LA SUCIA). KINKY me había dado una camiseta muy chula para él, y se la llevé al PLAN. Le gustó tanto que hasta se la puso y todo. Ya tuvo la excusa perfecta para cambiar de modelito.
CHICO Y CHICA muy bien, pero muy cortos. Cantaron muy poquito. Ahora, eso sí, iban de punta en blanco, él con extensiones y ella con la mitad de la cabeza peinada y con la otra despeinada... Lo cierto es que ya son unas rock-star en toda regla.
Pinchó UNAI N5, uno del que yo me reí un montón por lo mal que desfiló en el pase de ION FIZ en CIBELES. Al parecer le va a producir unos temitas a LA PROHIBIDA.
Y precisamente LA PROHIBIDA se convirtió en la auténtica sorpresa de la velada. Como tenía que hacer un video de selección para los conciertos de RADIO 3 en LA 2, pues dicidió hacerlo allí mismo y usarnos de fans-extras para el video. Total, que con la tontería ácabó dando un conciertillo divino, con alguna que otra canción estupenda que no conocía.
Me encontré con los dos OSCARS, amigos de RITA PAVONE. Los OSCARS son dos personajes inefables de la noche madrileña.
Son super amigos, pero no pueden resultar más opuestos entre sí a la vista. Casi antagónicos. Uno es como una especie de indie de pose atormentada y el otro es una señorita borrachina más marica que las pesetas. No comprendo como el primero aguanta al segundo ni cómo el segundo no se muere de aburrimiento con el primero... La semana pasada en el COPPELIA, el segundo me escupió una copa en la cara y me hizo un chupetón, así como quién no quiere la cosa. Al encontrármelos en el EN PLAN creían que estaba enfadado, y nada más lejos de la realidad. OSCAR 2 tiene la virtud de saber lo que necesita la gente en cada momento, y sí consideró que lo que yo necesitaba ese día era refrescarme la cara y un chupetón en el cuello, pues supongo yo que es porque era así. Y punto.
¿Cómo me voy a enfadar?.
FERDI se fué. ROBERTO y yo nos quedamos hasta el final, hasta las 4:30 o así, tras lo cual nos fuimos dando un paseo por los madriles, charlando apasionadamente, hasta las 7:15... En el momento en el que el día apagó las farolas, desaparecimos cual Cenicienta.
* El otro día me encontré por la calle con RAQUEL CASARES, a la que hacía más de tres meses que no veía. RAQUEL es de lo mejor que ha parido la tierra. Posiblemente sea la mujer más guapa de Madrid... Es como la chica de una película escrita por WOODY ALLEN y dirigida por ERIC ROHMER. Taaan lista y taaan guapa...
Como ninguno de los dos teníamos nada especial que hacer, pues decidimos irnos por ahí de terracitas, para ponernos al día. Y como hacía tantos meses que no nos veíamos, pues lo prolongamos con cena.
Cogimos a JARA, su perrita, y nos fuimos a una de las pizzerías del 2 De Mayo, la que está al lado del CORTO MALTÉS no, la de enfrente. MANOLO JARO me dijo en su día que esas eran las mejores pizzas de Madrid... No lo son, pero están muy ricas.
Con RAQUEL estuve charlando acerca de chicos, de gente que conocemos, de Italia, de la absurda manía que tienen muchos en depilarse, de lo mucho que se parecen los amos a sus perros, de focas, de gatos egipcios, de gente vegetariana que acaba adicta al MCDONALDS (EL PELOS, por ejemplo), de comer fruta, de cocodrilos, etc...
Cenado nos encontramos con NATALIA MOUSTÁCHE, con la que, por cierto, volví de Barcelona. Estaba con unos guiris rockeros del MY SPACE.
A NATALIA cada día que pasa la encuentro más cercana.
* No vayaís al cine a ver LA VENGANZA DE LOS SITH. Compradla en las mantas. Ellos lo necesitan, LUCAS no.
* Ha salido CLOSER en DVD, y hay que tenerla, por si las moscas.
* Compraros el NEO2 y leed de rodillas y con los brazos en cruz mis críticas de cine, si soís tan amables. Tanto leer el blog, tanto leer el blog...
Y lo que me ocurrió ayer ya os lo contaré mañana.
Mañana será otro día.
Canciones para hoy:
- MY LADY STORY de ANTONY AND THE JOHNSONS.
- INSIDE AND OUT de FEIST.