Me levanté y fui corriendo al quiosco de Opera, a por mis tazas de FORGES, no se fueran a agotar.
EL PAÍS pretendía vender más ejemplares entre semana a raíz de los cupones necesarios para conseguir las tazas del domingo, pero conmigo no han hecho negocio; yo los arranco en el VIPS.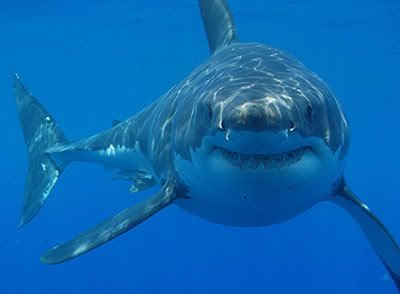 Feliz con mis tazas me fui al Cardenal Cisneros a votar, al PSOE, claro.
Todo el mundo cogiendo papeletas del PP a granel, mirándome por encima del hombro, alimentando el fuego del purgatorio.
Gente que no vale ni para abonar césped.
Ese día CHRISTOPHER LEE, nada menos, cumplía 85 años.
Decir CHRISTOPHER LEE es decir terror.
No fue el primer DRÁCULA, ni el último, pero cada vez que pienso en el mítico personaje de BRAM STOKER no me viene otro rostro más que el suyo.
Arropado por la HAMMER, escribió uno de los capítulos más importantes en la historia del cine de terror. Un capítulo sexy, romántico y de un color rojo intenso..
Películas como FU MANCHÚ Y EL BESO DE LA MUERTE, EL PODER DE LA SANGRE DE DRÁCULA, DOCTOR TERROR, LA MOMIA, LAS DOS CARAS DEL DOCTOR JECKYLL, DRÁCULA PRÍNCIPE DE LAS TINIEBLAS...
Quiso jubilarse, pero los cineastas que se criaron viéndole los colmillos no le dejaron. Le llamó PETER JACKSON para hacer de SARUMAN en EL SEÑOR DE LOS ANILLOS, le llamó GEORGE LUCAS para las infames precuelas de STARS WARS, y sobre todo le llamó TIM BURTON para hacer de juez de SLEEPY HOLLOW y de siniestro padre dentista de WILLY WONKA en CHARLIE Y LA FÁBRICA DE CHOCOLATE.
Espero que al menos llegué a los 120, aunque, ahora que lo pienso, DRÁCULA nunca muere...
JAIME salió de estudiar y quedamos para cenar.
Nos acercamos por el OSKAR, pero estaba de bote en bote, así que acabamos en el MCDONALDS de Opera, donde uno siempre se siente como en casa.
Mi chico había visto el último capítulo de HÉROES y le había decepcionado enormemente.
Yo hace tiempo ya que di por imposible esta serie que no va ni para adelante ni para atrás. Lenta y torpe.
Mal (o bien) acostumbrado a series como PERDIDOS o MUJERES DESESPERADAS, necesito que cada secuencia haga avanzar la acción. No importa en qué dirección, pero que avance.
HEROES puede tirarse cinco capítulos con los mismo, como PASIÓN DE GAVILANES.
En el FOTOGRAMAS vimos que STEVEN SPIELBERG y PETER JACKSON van a producir y a dirigir una trilogía sobre TINTÍN, en animación 3D.
Qué pena!. Con la de años que llevo fantaseando con el TINTÍN en imagen real que llevaba perpetrando JEAN PIERRE JEUNET...
Yo quería que SHIA LABEOUF hiciese de TINTÍN y ALEC BALDWIN (con barba) de HADDOCK.
Espero que al menos respeten la homosexualidad de TINTÍN (su historia de amor con HADDOCK) y que no le implanten novia para la peli...
Ya en casa nos pusimos a ver THE THIRST (la peli de la vampira go-gó) y CUARTO MILENIO.
Qué guapo que es IKER JIMÉNEZ y qué intriga que le da a todo.
Esa semana hablaban de las luces de Mafasca, unas luces blancas fantasmagóricas que rondan por la noche en un pueblo de Tenerife.
Gente del pueblo, alcalde incluido, hablando del fenómeno.
Un hombre de campo, harto de ya de todo, llegó hasta a darle una patada a una de las luces!.
Qué arte.
Nos gusta CUARTO MILENIO porque ya estamos hartos de entenderlo todo.
Yo ya he llegado a un punto en el que ya sólo me interesa lo que no comprendo.
Al día siguiente me encontré con MAURO AZUL enfrente de los jardines de SABATINI.
Me preguntó si había ido al concierto de BEYONCÉ.
No fui, aunque ahora me arrepiento, la verdad.
Ver un concierto de BEYONCÉ es como ver un concierto de MICHAEL JACKSON. Además, a las estrellas hay que verlas en directo cuando aún están jóvenes y turgentes, para podérselo contar a tus nietos.
MAURO AZUL me recomendó ver HALF NELSON y yo le recomendé HISTORY BOYS; la mejor película que hay ahora en cartel.
En Gran Vía, enfrente de LA SIRENA VERDE, me encontré con MIGUEL AGNES LA SUCIA (ALLÓ FELLINI).
Estaba muy contento por haber salido en el suplemento de ocio de Madrid de EL PAÍS en el octavo lugar del top 50 de las figuras más relevantes de la noche madrileña.
Un top 50 en el que no están muchos a los que les hubiese encantado estar...
MIGUEL también me preguntó si había ido a ver a BEYONCÉ y me contó que hace un par de noches había visto a una disc-jockey enana pinchando en el SAMSTAG...
El SAMSTAG es el nuevo garito de moda de la REMOVIDA madrileña.
Lo lleva ANA BUENO (precursora del NATURE y del MIDDAY) y ahí podréis ver a LA MERCURIO y a ANTONIO CULEBRAS (ex ANTONIO GLAMOR, de GLAMOUR TO KILL) en acción, pincha una chica muy mona...
Aire fresco. REMOVIDA.
MIGUEL me contó que en el siguiente ALLÓ FELLINI iba someter a LA PROHIBIDA a la prueba del polígrafo...
Esa tarde fui al INSTITUTO EUROPEO DI DESIGN a dar una conferencia sobre coolhunting para los alumnos de un master.
Iba aterrorizado.
Hora y media hablando sin parar... Cuando me proponen algo siempre acepto, pero esa tarde ya estaba empezando a arrepentirme de mi sí fácil.
Bueno, pues parece mentira lo rápido que puede pasar una hora y media..
Comencé a hablar y el hecho de ver cómo los chavales tomaban notas de todo lo que decía hizo que cogiese toda la seguridad de la que carecía al entrar por la puerta.
¿De dónde sale una tendencia?, ¿de la pasarela, de las revistas de tendencia, de la calle...?. ¿Qué fue antes; el huevo o la gallina?.
¿Por qué las empresas necesitan la opinión de gente no profesional?. ¿Qué es el mainstream?, ¿cómo son los early adopters?.
THE COBRA SNAKE, CORY KENNEDY, el movimiento NEW RAVE...
Terminó la clase y los chavales seguían preguntándome cosas camino de la calle.
Más ancho que largo iba yo por la calle Fuencarral camino de mi casa cuando me encontré con JULIO PRIETO y con NANDO (CROMOSOMA 4 en MY SPACE, editor del fanzine MUDHONEY).
Nos metimos a cenar en el VIPS de Bilbao.
Tenía ganas ya de conocer a NANDO, después de tanto MY SPACE.
Viéndole, así de entrada, me pareció que hacía muy buena pareja con ROBERTO (BOOM BOOM BOY)...
A NANDO le gusta el terror y la comedia americana y es fan de SANDRA BULLOCK (dice que se cae en todas las películas...). Odia el cine oriental.
Lo que en los estudios de mercado se conoce como "un consumidor irónico de la sociedad".
NANDO, con quince años, iba de barrio en barrio, de videoclub en videoclub, quitándole el polvo a los VHS.
Así es cómo descubrimos el cine los que nos criamos leyendo el FANTASTIC MAGAZINE.
Comiéndonos las hamburguesas sin brillo del VIPS, JULIO, NANDO y yo estuvimos hablando de CARMEN CONESA, de qué fue de KEVIN WILLIAMSON (guionista de SCREAM), de pelis de serie B-Z como ALIEN EN ARIZONA, de HATCHET, de HOSTEL 2, de lo marica que es JAKE GYLLENHAAL, de lo poco que nos gusta MICHAEL PITT, de lo mucho que nos gusta MOLLY RINGWALD, de GRINDHOUSE, de MARTHA PLIMPTON (la CHLOÉ SEVIGNY de los noventa, novia en su día de RIVER PHOENIX, que a su vez era el JAMES DEAN de los noventa)...
De lo que IN-TERESA.
Próximamente en POPY B: el cumpleaños de mi novio, ANNETTE BENING, RUPERT EVERETT, charlando con MAURO, guerra de vudús entre MAYTE ZALDIVAR y LA PANTOJA, JULIO MEDEM, LINA MORGAN, BROOKE SHIELDS, la madre de REBECA, PERDIDOS, SURFACE de MICROSOFT, HALF NELSON, los fantasmas de la mina, bakalas que se depilan, MARK WAHLBERG, ROBERT ENGLUND, MÓNICA CERVERA, tirarse de los pelos, LUZ DE LUNA, SONIA BRAGA, la crítica de CHUECA TOWN, la boda de FERDI y VERO, MICHAEL J. FOX, los tiovivos de Burgos, JEANNE TRIPPLEHORN, menstruación en las copas, JUSTIN, CHRIS EVANS, IMAGINARIUM, LA FUENTE DE LA VIDA, JAMES BELUSHI y mucho más...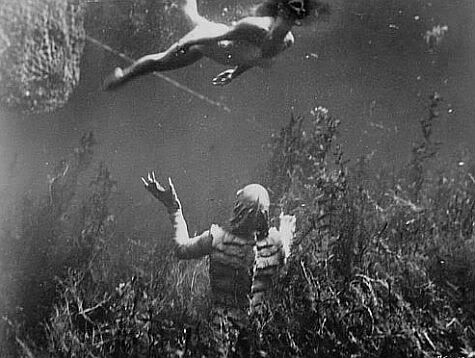 Canciones del día:
- SO THIS IS GOODBYE de JUNIOR BOYS.
- EASY LADY de SPAGNA.