JL me llamó por teléfono y estuvimos charlando un rato. Me contó que esa noche JESÚS QUINTERO entrevistaba a FARRUQUITO, pero yo me puse a ver el capítulo de FUTURAMA en el que resucitan a NIXON y uno de SE HA ESCRITO UN CRIMEN en el que JESSICA FLETCHER tiene que descubrir quién es el asesino de un hipnotizador y... todos los testigos están hipnotizados!.
Después me puse un capítulo de A DOS METROS BAJO TIERRA en el que sacan a PETER KRAUSE y a JUSTIN THEROUX (MULHOLLAND DRIVE) todo el rato sin camiseta.
Al día siguiente vi que ya había llegado el nuevo FOTOGRAMAS a los quioscos y que venía con un cockring de HÉROES, la serie del momento, de regalo.
Me la compré y también compré el CUORE.
El FOTOGRAMAS venía cargadito:
Se rumorea que NATALIE PORTMAN hará de hija de INDIANA JONES en la cuarta entrega de la franquicia.
NICOLE KIDMAN y DANIEL CRAIG (007) se enfrentarán a una invasión extraterreste en THE INVASIÓN.
NOAH BAUMBACH (director revelación tras la estupendísima UNA HISTORIA DE BROOKLYN) dirige a la KIDMAN, que no para la tía de hacer peliculones, en MARGOT AT THE WEDDING.
MERYL STREEP será la protagonista de la versión cinematográfica del musical MAMMA MÍA!. ¿?.
CHARLIE KAUFMAN, guionista de la nueva ola americana con títulos como CÓMO SER JOHN MALCOVICH, ADAPTATION u OLVÍDATE DE MÍ en su haber, dirige su ópera prima como director, SYNECDOCHE NEW YORK con CATHERINE KEENER (CÓMO SER JOHN MALCOVICH, SIMONE, CAPOTE), SAMANTHA MORTON (ACORDES Y DESACUERDOS, MINORITY REPORT) y TILDA SWINTON (ORLANDO).
PAUL SCHRADER (guionista de TAXI DRIVER) dirige a WILLEM DAFOE en ADAM RESURRECTED.
JASÓN SCHWARTZMAN (SPUN, MARÍA ANTONIETA) y ADRIEN BRODY (novio de ELSA PATAKY) protagonizan THE DARJEELING LIMITED, la nueva película de WES ANDERSON (LOS TENNENBAUMS, LIFE AQUATIC).
DAVID FINCHER (SEVEN, EL CLUB DE LA LUCHA) vuelve a reunir a CATE BLANCHETT y a BRAD PITT en matrimonio en THE CURIOUS CASE OF BENJAMÍN BUTTON.
Y el fiestorro que montó PRINCE tras los GLOBOS DE ORO en el hotel BEVERLY WILSHIRE FOUR SEASONS, fiesta donde se agarraron sendas curdas TOM CRUISE, JENNIFER LOPEZ, DEMI MOORE, ASHTON KUTCHER, VICTORIA BECKHAM, CAMERON DÍAZ, PE, LEONARDO DICAPRIO, LINDSAY LOHAN, JUSTIN TIMBERLAKE...
Como un EN PLAN TRAVESTI, pero con gente que hace películas de Hollywood en lugar de fotos para el FOTOLOG.
El viernes 26, leí en EL PAÍS (¿dónde si no?) el caso de FRANCISCA SOLAR, una chilena de 23 años, fan de HARRY POTTER que, muy decepcionada con HARRY POTTER Y LA ORDEN DEL FÉNIX, decidió colgar en internet la quinta entrega que a ella le hubiese gustado leer; HARRY POTTER Y EL OCASO DE LOS ALTOS ELFOS.
Pues bien; 80.000 lectores on-line y críticas que dicen que se trata del mejor libro de la serie.
Deberían hacer la peli, en plan independiente...
La ROWLING está que trina, como es normal, pero no ha podido demandarla porque la novela de PACA SOLAR no se ha comercializado, por lo tanto es legal.
Y encima la ROWLING tiene que tragar con que su editorial, la RANDOM HOUSE, le haya propuesto a la SOLAR sacar su primera novela que se titulará LA SÉPTIMA M y que tratará, en clave paranormal, acerca de una serie de extraños suicidios adolescentes en Chile.
Me encanta que PACA SOLAR se forre y J.K. ROWLING se joda, que ya la tocaba.
UTE LEMPER, antipatiquísima cantante alemana, diva contemporánea, revisitadora del glamour de la DIETRICH y embajadora del cabaret en el mundo entero, presentaba su recital ÁNGELES SOBRE BERLÍN en el TEATRO REAL, con repertorio de KURT WEILL.
Ahí donde me veís, soy un gran fan de KURT WEILL y de su YOUKALI TANGO HABANERA...
Ese viernes se estrenaba DREAMGIRLS, la película de las SUPREMES con BEYONCÉ y RECORTES DE MI VIDA, ópera prima del realizador de NIP TUCK con ANNETTE BENING, que es una actriz que me vuelve loco desde que la vi, siendo un adolescente, en LOS TIMADORES de STEPHEN FREARS.
Ambas me apetecían una barbaridad.
Ese mismo día, Noruega declaraba ilegal el FAIRPLAY, sistema exclusivo de anticopia del ITUNES de APPLE.
Soy super-fan de los noruegos.
A los noruegos les suda todo un pie porque andan nadando en petróleo, tienen mucho salmón, son el segundo país más caro del mundo y no necesitan ni euros ni nada.
ITUNES quiere que las canciones y las películas que se descargan sus clientes sólo se puedan reproducir en los IPODS y los noruegos han dicho que esto en su país no va a ocurrir, pero vamos, ni de coña.
Los noruegos creen que cuando un cliente ha adquirido un producto legalmente puede hacer con él lo que le salga de los cojones.
Y tienen razón.
Dinamarca y Suecia han anunciado que seguirán el ejemplo noruego y como se corra la voz... ya pueden los de APPLE ponerse a sacar IPHONES como locos.
En el EP3 anunciaban un curso para díyeis que no saben pinchar.
Nociones básicas para cuadrar canciones...
Todos los que queráis aprender a pinchar sólo tenéis que ir a los UNDERSOUND ESTUDIOS en Collado Villalba, calle Madroños 6, portal 3, local 8 (tlf: 918 51 37 27).
Yo, le recomiendo este curso, especialmente, a GEEJ, a los YANKEE GAYERS, a MANOLO CRESPO y a ROBERTA MARRERO.
Estando con JAIME en el supermercado de EL CORTE INGLÉS me llamó ROBERTO (BOOM BOOM BOY), recién llegado de Londres.
Le emplacé para el día siguiente, ya que esa noche mi novio y yo teníamos noche casera viendo pelis y SOY LO QUE COMO.
En el super compramos los ALL BRAN CHOCO para desayunar, que resultaron ser los mejores cereales que he probado yo en la vida.
Cachitos de chocolate envueltos en una crujiente tela de araña de cereal fibroso. Una delicia absoluta.
Creo que por fin he encontrado los cereales que me van.
Llegando a casa encontré en mi buzón un folleto de una imitación pelucha del TELEPIZZA llamada TELERICATORTA, así como suena, y con la misma tipografía del TELEPI y todo.
El TELERICATORTA, en lugar de pizzas, sirve "ricas tortas".
Una cosa increíble, pero cierta.
Lo mismo llamo un día...
Al día siguiente quedé con ROBERTO, que volvía de Londres obnubilado con la historia de CRISTINA BLANCO, la vidente ladrona madre de MAM.
Un mes de año y ya tenemos dos mitos pátrios para el 2007; EL CALVO de Villaconejos y CRISTINA BLANCO.
Buena cosecha.
ROBERTO y yo habíamos quedado con FERDI y VERO en el VIPS de Sevilla.
Como ya me había comido una pizza de pepperoni de CASA TARRADELLAS en casa, me pedí un helado de café machiatto.
Un helado increíble, mucho mejor que el clásico MONT BLANC.
FERDI y VERO venían de las rebajas de los outlets de LAS ROZAS VILLAGE, como un matrimonio pijo.
FERDI se había comprado un abrigo muy bonito de VALENTINO y VERO otro de CALVIN KLEIN.
FERDI, que es muy fan de PARIS HILTON, nos contó que la susodicha no había pagado un guardamuebles que tenía y el dueño, pasado el plazo, había cogido todas sus cosas y las había subastado.
Un webmaster lo compró todo y con ello montó una tienda on-line sólo de objetos personales de la popular vedette; www.parisexposed.com
Videos porno de ella poniéndose ciega de todo, bragas, diarios personales...
Entonces VERO nos contó que por culpa de un concurso de radio consistente en ver quién bebía más agua, una mujer se había muerto, de tanto beber agua.
Y todo por un IPOD...
Esta historia viene a sumarse a las populares leyendas negras relacionadas con el IPOD.
¿Recordáis aquella historia de una chica que había matado a su hermano dándole con el IPOD en la cabeza por haberle borrado las canciones...?.
También estuvimos hablando de las ganas que teníamos de ver UNAN1MOUS (los realities de ANTENA 3, la tele triste, siempre son muy cutres y muy divertidos) y del reality show que se va a hacer en Estados Unidos con JENNE JAMESON y PARIS HILTON calentando los cascos de diez chicos vírgenes.
Y del éxito de RISTO MEJIDE en contraposición con el fracaso de los chicos de OT.
ROBER y yo decíamos que ninguno de los chicos se iba a hacer famoso si no lo era ya, pero VERO, que es super-fan de OPERACIÓN TRIUNFO decía que sí, que se iba a hacer famosa una tal LORENA y un tal LEO, "el ROBBIE WILLIAMS español", decía ella.
- "El ROBIN WILLIAMS español, querrás decir", alegó ROBERTO.
Y tras la cena ROBERTO se fue a su casa y FERDI, VERO y yo a la sesión golfa de los cines IDEAL a ver DREAMGIRLS.
Próximamente en PopyB: DREAMGIRLS, PS3, los GOYA, UNAN1MOUS, VERUSHKA, VICTORIA, la atracadora de bancos, THE SHIN, maricas que fingen ser machotes, FINITO DE CÓRDOBA, RACUTÁN, EUROVISIÓN, calefacción alta, EL LAKATU, CRY WOLF, tickling, COMODYNESS, VERÓNICA MOSER, LEONARDO DICAPRIO loves LUKAS HAAS, DREW BARRYMORE loves BRUCE WILLIS, ZADIE SMITH, la tercera temporada de LUZ DE LUNA, DIURNO, JENNIFER de DARÍO ARGENTO, ALIEN el octavo pasajero, la materia oscura, ALIEN 3 de DAVID FINCHER y ALIEN RESURRECTION de JEUNET, SHORTBUS de JOHN CAMERON MITCHELL, CICCIOLINA en el polígrafo, la depilación con hilo, VANIDAD, STEVEN MEISEL, las imitadoras de CORY KENNEDY, JUEGOS OCULTOS (LITTLE CHILDREN) de TODD FIELD, TELEVI; la nueva fiesta de LA PROHIBIDA, el HUNG UP de LAS NANCYS RUBIAS, RUTH KINKY, el TELEVÍ de LA PROHIBIDA y mucho más...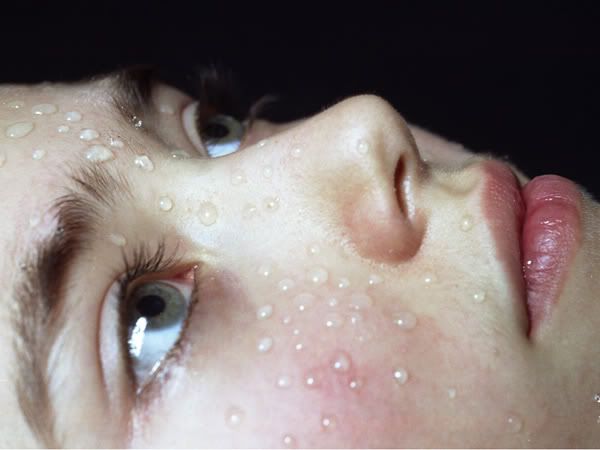 Canciones para hoy (recomendadas por RUTH KINKY):
- DECONSTRUCTING MYSELF de WONDERFOOL COSMETICS.
- EUROBUS de EASY SNAP.