Era domingo y JAIME y yo habíamos quedado en ir a pasar el día a la piscina de PATI, con su hijita MIRIAM (tres añitos) y su novio TOMY.
EL CORTE INGLÉS y el IMAGINARIUM estaba cerrado, así que fuimos al chino a comprar una pistola de agua para MIRIAM.
Una pistola de agua y unas calcamonías de una mariposas.
Por la calle todo el mundo andaba pegado al móvil.
Era el día de llamadas grátis de MOVISTAR y la gente estaba dispuesta a aprovecharlo aunque no tuviesen nada que contarse.
A la gente le gusta una cosa gratis más que a un tonto un lápiz.
Llegamos a la casa de PATI.
MIRIAM estaba comiendo gusanitos con unos manguitos de MICKEY.
Nos dimos un baño, jugamos con MIRIAM, PATI y TOMY hicieron una barbacoa, MIRIAM se puso a ver LA BELLA Y LA BESTIA en dvd...
PATI sacó LAMBRUSCO para beber, que es como una especie de vino con casera versión lujo.
Y de postre unos sorbetes de limón con vodka!.
Y con el puntillo (todos menos yo, que no bebo), nos pusimos a jugar con la WII.
Yo no soy nada de videojuegos, pero la WII me encanta.
Me encanta porque está pensada para jugar entre varias personas y porque es perfecta para amenizar las sobremesas.
Nos reimos un montón jugando al tenis, al boxeo, a los bolos y al RAYMAN.
Además, los gráficos no pretenden ser realistas.
Si buscas realismo, bájate a la calle!.
NINTENDO ha logrado respecto a la PLAYSTATION lo que MICROSOFT no logró con APPLE; sacar algo verdaderamente novedoso en lugar de copiar.
Y de este modo la WII ya se ha follado a la PLAYSTATION 3, que en USA ya la han rebajado 100 dólares porque no se la compra ni DIOS.
MICROSOFT debería aprender de NINTENDO y sacar algo nuevo en lugar de tratar de copiar el IPOD con ese ZUNE que da pena ver.
Veremos que pasa con el SURFACE...
ALEX KATZ es mi pintor favorito en estos momentos.
ROBERTO me llevó a comer al VIVARES.
VIVARES es un bar de menú que hay en Chueca donde se mezclan los albañiles rumanos con los chaperos del BLACK & WHITE.
No se come mal, aunque, por supuesto, no es el MCDONALDS ni de lejos.
Yo me comí un arroz con verduritas y una pechuga de pollo con patatas.
Al lado nuestro había una pareja gay conociéndose. Con pinta de no durar ni dos días.
No sé porqué, pero estuvimos hablando de la pobre CAROLINA FERRE, esa presentadora gafe que a mi me cae tan bien.
Y también estuvimos hablando del video de las vecinas de valencia del programa CALLEJEROS y del intento de suicidio de ARAMIS FUSTER (la BRATZ cinquentona) y su madre...
ARAMIS FUSTER debería exponer su vida en el REINA SOFÍA.
De llegar a ocurrir eso, el REINA SOFÍA llegaría a alcanzar el prestigio del MOMA neoyorquino.
Porque... ¿quién quiere ver EL GUERNICA?. Qué mal rollo...
ROBERTO me contó que si andas extreñido, hay que meterse la rama de un geranio por el culo.
En los pueblos de la estepa castellana esto es un secreto a gritos.
Si no puedes cagar, te metes un geranio por el culo y al cabo de unos minutos te cagas por la pata baja, como decía mi padre.
Hojeando PAUSE, una revista de cine gratuita que regalan en el BURGER KING, vimos imágenes de la película de las BRATZ.
- "Pero... ¿MARTÍN SASTRE hará de gato de las BRATZ...?", me preguntó ROBERTO.
- "No, pero ARAMIS FUSTER debería hacer de abuela de alguna de ellas", contesté.
Entonces ROBER me estuvo hablando de un telefilm de esos basados en hechos reales que echan por ANTENA 3.
Trataba sobre un soldado americano que se lía con una travesti que canta en un club de travestis junto a una base militar americana.
Parece ser que se trataba de una obra maestra tragicómica sin precedentes en la historia del telefilm.
Le pregunté por el título, para bajármelo del EMULE, pero no se acordaba...
Esa noche PHOEBE CATES cumplía 44 años.
La chica de LOS GREMLINS.
Y DAVID HASSELLHOFF (que ya sólo por haber protagonizado dos series como EL COCHE FANTÁSTICO y LOS VIGILANTES DE LA PLAYA se merece haber pasado a la historia, pero es que además... tiene un papelón el LOS SEXOADICTOS de JOHN WATERS) cumplía diez más.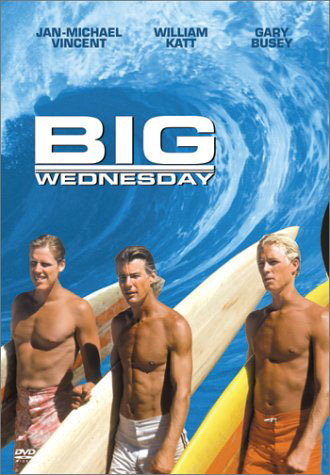 Al día siguiente ROBERTO (que se iba a Toledo) y yo fuimos a la cafetería de EL CORTE INGLÉS de Callao.
La cafetería con las mejores vistas de Madrid.
El camarero llevaba las uñas super-limpias.
Antes estuvimos viendo la exposición de trajes regionales confeccionados en papel que hay en la misma planta de la cafetería.
OLÉ, se llama la exposición...
Los maniquíes dan mucho miedo, parecen de LA CASA DE CERA y algunos vestidos regionales parecen estar diseñados por LA CASITA DE WENDY y por DAVID DOLPHIN.
Hasta hay uno neo-burlesque, como de LIZA ALFAYET.
La mejor exposición de este verano en Madrid.
Ya quisiera JUANA DE AIZPURU...
Tomando un FRAPUCCINO MOCCA, pegados a la cristalera del STARBUCKS de Arenal, vimos pasar a LUIS SOLER (asistente de LOCKING SHOCKING) con unos calcetines morados preciosos que, si los lleva él, quiere decir que dentro de dos años serán tendencia.
En el STARBUCKS tenía el aire acondicionado tan alto que nos tuvimos que ir.
ROBERTO se fue a Toledo y yo quedé con mi novio.
Le regalé un llavero con un cubo RUBIK'S oficial en miniatura.
Mucho mejor que la PSP...
JAIME pilló una ensalada para llevar del FRESC CO, yo un BIG MAC en el MACDONALDS de
Ópera y nos subimos a casa para ver LUNAS DE HIEL...
Yo no sé si habeis visto LUNAS DE HIEL, la mejor película de ROMAN POLANSKI, supongo que si... De no ser así, deberíais.
LUNAS DE HIEL es una de las películas favoritas de DAVID LYNCH, por cierto.
Esa pareja pija que, después de ese mítico crucero, jamás volverá a ser la misma, EMMANUELLE SEIGNER bailando con ese culo, echándose leche en las tetas, PETER COYOTE, esa historia de amor fou, KRISTIN SCOTT THOMAS bailando con LA SEIGNER...
Una obra maestra sin precedentes.
Otros que cumplían años eran VIN DIESEL (icono gay, inolvidable chulazo en PITCH BLACK, THE FAST AND THE FURIOUS y XXX), ELSA PATAKY (starlette castiza, la scream queen española que anuncia helados, la nueva CARMEN SEVILLA) y PAUL VERHOEVEN (uno de mis directores de cine favoritos con míticos títulos como ROBOCOP, DESAFÍO TOTAL, INSTINTO BÁSICO, SHOWGIRLS, STARSHIP TROOPERS o EL HOMBRE SIN SOMBRA).
40, 31 Y 69 años, respectivamente.
Felicidades!.
Y... ¿para cuando una película protagonizada por DIESEL y LA PATAKY y dirigida por EL VERHOEVEN?. Ya que estamos...
Cenando en el KONO PIZZA (donde me pedí una pizza DIABOLO en forma de cono y unos tallarines arrabiata) me di cuenta de que mi novio odia a PEDRO ALMODÓVAR de un modo visceral.
Como la mayoría de la población española en general...
¿Por qué será?.
- "Mira -decía mi chico- VOLVER es una puta mierda. "Ay, matamos al marido y lo metemos en la nevera, ole, ole..." y que le den el GOYA para que no se enfade, en lugar de dárselo a EL LABERINTO DEL FAUNO es una vergüenza".
Fuimos a nuestro videoclub LA DEVEDETECA y cogimos FEDORA.
FEDORA es una película sorprendente y maravillosa.
Una de las últimas películas de BILLY WILDER.
Al principio se hace un tanto lenta, pero no tarda en entrar en materia hasta que explota. MARTHE KELLER está graciosíma y WILLIAM HOLDEN viejísimo. Es como una extraña vuelta de tuerca a EL CREPÚSCULO DE LOS DIOSES, aunque no le llega ni a la altura del zapato, por supuesto.
FEDORA, aún siendo una obra maestra, es una de las peores películas de BILLY WILDER, pero claro (y lo diré claramente), ya quisiera ALMODÓVAR (por poner un ejemplo) dirigir la peor película de BILLY WILDER...
No sé a vosotros, pero a mí me llama mucho la atención la gente que, por tener una discoteca, un restaurante con camas para paletos que quieren creer que están en Nueva York o un bar, ya se creen "lo más".
También me llama la atención que un actor, por el mero hecho de hacer películas, mire a la gente por encima del hombro, pero... ¿el dueño de un garito?.
Al menos los actores pueden presumir de no morir nunca (si tienen la suerte de participar en una película de cierto interés para las generaciones venideras), pero... ¿el dueño de un garito?.
Como bien dice CANDELA PEÑA: - "A algunos le va bien la taberna y ya se creen BOB DYLAN...".
Y no he podido disfrutar más con la foto de ALASKA sin maquillar en el CUORE.
He recortado la foto y la he puesto en mi corcho.
Esta visto que la cirugía estética y comer anti-oxidantes no sirven para nada.
Una puede echarse cremas y no parar de beber té verde y tener cara de película de terror japonesa...
Qué miedo!!!.
Es muy famoso aquello que cuentan las maquilladoras de que a ALASKA no hay forma de maquillarla, que ella sóla viene siempre maquillada de casa.
Ahora entiendo porqué...
Proximamente en POPY B: TAXI DRIVER, LA COSA, HAROLD Y MAUDE, Tenerife, Mini golf, la película de LOS SIMPSONS, LEONOR WATLING ¿embarazada?, WOLF CREEK, scream king, VIDEODROME con BLONDIE, los tiradores de los aviones, el escándalo MINERVA, LAS CHICAS DE ORO, RISTO MEJIDE loves RUTH UVE, RATATOUILLE de PIXAR, RUTH UVE pelirroja, cloruro de belzalconio, nacionalismo madrileño, UNA HISTORIA DE VIOLENCIA, CLUELESS y mucho más...
popyblasco@gmail.com
Canciones del día:
- MONTERS UNDER THE BED de EUGENE MCGUINNESS.
- SNAKES de AUTONS.