FERDI y yo quedamos para ir al cine y para hablar acerca de lo divino y de lo humano, como hacemos siempre.
Con FERDI se me pasan las horas que da gusto.
Fuimos a la Plaza de los Cubos.
No sabíamos si ver JUNEBUG de PHIL MORRISON o VIVIR SU VIDA de JEAN-LUC GODARD...
JUNEBUG estaban a punto de desaparecer, pero podíamos cogerla perfectamente en deuvedé. VIVIR SU VIDA también podíamos cogerla en deuvedé, pero a mí coger películas de GODARD en deuvedé, como que me da muchísima pereza.
El arte y ensayo o lo veo en cine o no lo veo.
En casa me distraigo mucho...
* VIVIR SU VIDA de JEAN-LUC GODARD.
Mis películas favoritas de GODARD continuan siendo AL FINAL DE LA ESCAPADA, UNA MUJER ES UNA MUJER y BANDA APARTE.
Bueno, la película que realmente más me gusta de GODARD es CHARLOTTE Y VERONIQUE O TODOS LOS CHICOS SE LLAMAN PATRICK, pero es un corto y al estar escrito por ROHMER es más de él que suyo.
No había visto VIVIR SU VIDA y esa misma tarde que la ví con FERDI me pregunté a mi mismo cómo podía haber vivido todos estos años sin haber visto esta maravilla...
La de películas que me quedan por ver, madre mía...
VIVIR SU VIDA es del año 1962 y, sin embargo, es muchísimo más moderna que cualquier película de MICHEL GONDRY, de SPIKE JONZE, de CHARLIE KAUFMAN, de WES ANDERSON y de todos ellos juntos.
Y es moderna, cuarenta y cuatro años después de su rodaje, porque experimenta con el lenguaje cinematográfico de un modo honesto, sin la menor intención de epatar con ningun tipo de público de revista de tendencias...
VIVIR SU VIDA es innovadora de un modo natural, no forzado.
En ella GODARD estira de manera hipnótica las posiblidades que el cine ofrece para con una cámara, un montaje y unos actores recitando diálogos.
La estructura es muy parecida a la de DOGVILLE... Qué calladito se lo tenía el VON TRIER...
Y luego está ANNA KARINA... Actriz de milagrosa fotogenia que se las apaña para llenar la pantalla de esquina a esquina sin pestañeo alguno.
Y los diálogos...
- "Esa amiga tuya... ¿qué es?. Por su aspecto no sabría si es una tirada o una mujer de mundo".
- "Insúltala. Si se ofende es que es una tirada, si se ríe es una mujer de mundo".
Tanto FERDI como yo salimos de la sala de los RENOIR en estado levitativo, que viene a ser lo que ocurre siempre que uno acude a ver una película imperecedera.
FERDI me contó que había alquilado en el videoclub el biopic este de JOHNNY CASH titulado EN LA CUERDA FLOJA.
Dice que la peli es tirando a mediocre, pero que REESE WITHERSPOON hace una interpretación que se sale.
No me extraña...
La mayoría de los actores americanos son muy buenos en lo suyo y cuando se les da un papel en condiciones suelen responder como DIOS manda.
Ya en casa vi el capítulo SILENCIO, correspondiente a la cuarta temporada de BUFFY CAZAVAMPIROS.
SILENCIO es uno de los mejores capítulos de la serie de JOSS WHEDON. Un capítulo mudo mucho más entretenido que muchos otros en los que no paran de rajar.
JOSS WHEDON es un narrador con pedigreé.
Lástima que no le veamos dirigir más a menudo. ¿Para cuando esa versión de WONDER WOMAN que ya tiene escrita...?.
Al día siguiente mi novio y yo compramos en un VIPS un brownie para hacer en el horno de la marca BETTY CROCKER y nos fuimos a casa de MENCHU (una amiga de mi chico) a comer.
MENCHU parece una ninfa. Es como si LA JOVEN DEL AGUA hubiese sido integrada en la sociedad.
Hicimos el brownie, que siempre es de lo más engorroso y divertido, y mientras se inflaba en el horno estos se pusieron a jugar con la NINTENDO a los LEMMINGS y a DONKEY KONG.
Como los videojuegos me aburren mortalmente, yo me dediqué a echarle una hojeada a las revistas de cotilleos de la madrastra de MENCHU.
Preparamos una ensalada con maiz y queso de cabra, unos filetes de emperador a la plancha y sacamos el brownie, que era una barbaridad muy gorda hecha brownie.
Mientras, estuvimos hablando acerca de diferentes formas de vivir la vida.
JAIME está muy chapado a la antigua, lo cual me motiva y me aterroriza a partes iguales.
Y esa noche logré acabarme la cuarta temporada de BUFFY.
Cada temporada de BUFFY es mejor que la anterior.
La cuarta es bastante completita: Vampiras pijas, infidelidades universitarias, zombies, militares, lesbianismo, peleas entre ex, trogloditas, insoportables compis de habitación que luego resultan ser demonios, casas embrujadas, mujeres lobo que cantan en grupos de pop-rock, indios Cheerokee, fantasmas, brujerías, sexo, intercambios de personalidades, venganza y mucho amor.
JUAN FLAHN rueda estos días su ópera prima; CHUECA TOWN.
MIGUEL (AGNES LA SUCIA) se está encargando de las gente de figuración, con lo cual me llamó la semana pasada para rodar unas escenitas.
La noche anterior al rodaje traté de acostarme lo antes posible, ya que a la mañana siguiente habían quedado con nosotros a las ocho de la mañana...
Y madrugar es una cosa que odio profundamente.
Soy noctámbulo desde que era pequeñito, y como habitualmente no suelo pegar ojo hasta las tres o las cuatro de la mañana, pues me cuesta una barbaridad levantarme temprano.
Con tres horas de sueño apagué mi despertador, me pegué una ducha, me puse mis gafas de sol y salí en busca de un STARBUCK´S para meterme entre pecho y espalda un FRAPUCCINO con un EXTRA SHOT de café.
En la calle Vírgen de los Peligros me crucé con MARGARITA SEISDEDOS, que iba sola dando un paseo matutino.
Ya en Chueca me crucé con JUAN FLAHN y le dije todas las historias de cine que hay que escribir tienen que desarrollarse de noche, para que nadie tenga que madrugar.
Si no, la vida bohemia, ¿de qué?.
JUAN me mostró el set de rodaje; Un decorado que simulaba un mitin en plena Plaza de Chueca de un supuesto partido político rollo PP.
Y yo tenía que hacer de pijo del PP.
Saludé a MIGUEL, que andaba algo liado con tanto figurante, y me metí en el estudio que la productora había alquilado para maquillaje y vestuario.
Ahí saludé a MARIOLA FUENTES y a PEPÓN NIETO, que andaban quitándose los brillos.
Por ahí también andaba LUIS (LA PROHIBIDA) que esa mañana interpretaría a una concejala del partido RR, rollo ANA BOTELLA.
Las chicas de vestuario me dejaron como a un pijo auténtico, de los del ICADE.
Lo que pudo haber sido y no fue...
- "Pues todavía estás a tiempo, no te creas...", me decía MARIOLA.
CHUECA TOWN parece que será una alocada comedia negra petarda acerca de un chico que se dedica a matar ancianitas que viven en Chueca para quedarse con sus casas, ya que el barrio se está revalorizando un montón.
ROSA MARÍA SARDÁ interpreta a una inspectora de policía (o algo por el estilo) que tiene un hijo, también policía, interpretado por EL NENG.
PEPÓN NIETO y CARLOS FUENTES (ANTÁRTIDA, LA PRIMERA NOCHE DE MI VIDA, TAXI...) son una pareja de novios osos, PABLO PUYOL (UN PASO ADELANTE) hace de asesino y por ahí sale también CONCHA VELASCO haciendo no sé muy bien qué.
Por ahí estaba HECTOR (TESTIGAY), JUAN EL JUEZ (amigo de JL), V de peinetta, etc...
Y comenzamos a rodar...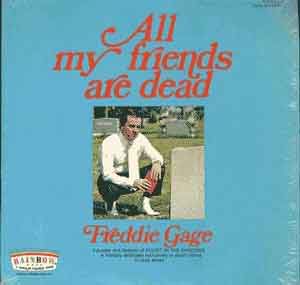 Canciones para hoy:
- BOYS WANNA BE HERE de PEACHES.
- THE ERASER de THOM YORKE.